On writing
Just last week I was hired as a virtual assistant by two persons who coincidentally are friends and officemates. Small world it is!

I started working for Ms. Ruth last Friday with the research on different engagement/wedding proposal stories. Through this research, I have read hundreds of stories on how guys (some girls) propose to their loved ones. Some are really funny, sweet, tear-jerking stories. I was able to finish the research and send it to her last Sunday for review.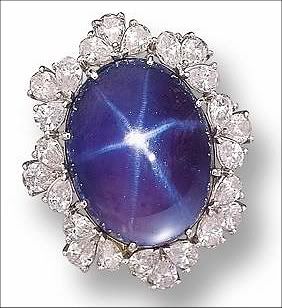 Monday, she gave me another assignment, to write an 800 words or more article about the gemstone Sapphire. I am not a writer, I just write for fun. I had a hard time starting the article. I did some research about the sapphire, read all of it. Still after many hours, I can't decide yet on how I would start on it. I spent the whole afternoon doing other data entry tasks, logging in at my facebook account. Come dinner time, I don't know what got into me, I decided I really need to start working on it as it is already past my deadline. I login to the time tracking software, typed some words. From then, words continued coming into my mind. After just 3 hours or so, finally, I finished the article! I double checked the article for grammar and spelling, then sent it to Ms. Ruth. Now here I am, waiting for her reply if she liked the article or not. Wish me luck!
Both assignments made me a little sad. The sapphire article, still related to engagement and weddings, sapphires are now considered as one of the best chosen gemstone for an engagement ring. Connecting both, a proposal and an engagement ring that has not happened yet and I think will never ever happen anytime soon.
All my future assignments for Ms Ruby will be about gemstones and weddings. So, I need to get used to working on it. More articles and research works for me.
By the way, this is her website,
Eve & Ruby
(personalized gifts that will always be remembered)