Odesk Milestone: 11,000 Working Hours
December 5, 2011, when I made a blog post about an Odesk Milestone of 10,000 Working Hours. (see post my post Odesk Milestone: 10,000 Working Hours). That time, my goal was to reach 12,000 personal working hours by December 2012. Neither did I expect that this goal is something I could reach even before December 2012. .

Why?

Simply because, exactly 3 months and 5 days since my post last December, I already have a total of 11,013 personal working hours. In just, three months of working, I achieved 11,000, which only means I can reach my goal of 12K in 2012, by June or July maybe and even more by December 2012.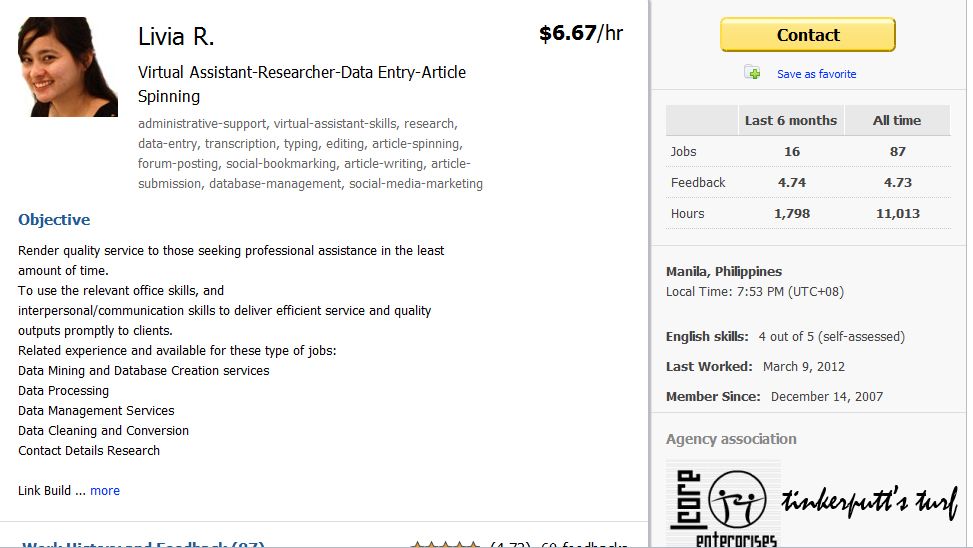 This number of hours would not have been possible to all my clients, new and old, who have put their trust on me. I am totally grateful to them for all the work they given me. And, of course, I am so happy and grateful for all the blessings that God has been showering me and my family for the past years and months. hmmm...I think I have already said this in my last post hehe . . .


Interested to earn and work at home? You can drop me a line if you have any queries, and I'd be glad to help you. Join Odesk now!